Animal Health Supplements
Milligans Animal Health Supplements
Quality product is valued highly by Milligans, and to stand behind this all products are regularly tested both internally and externally through recognised industry laboratories to ensure that we maintain the level of quality recognised with our products.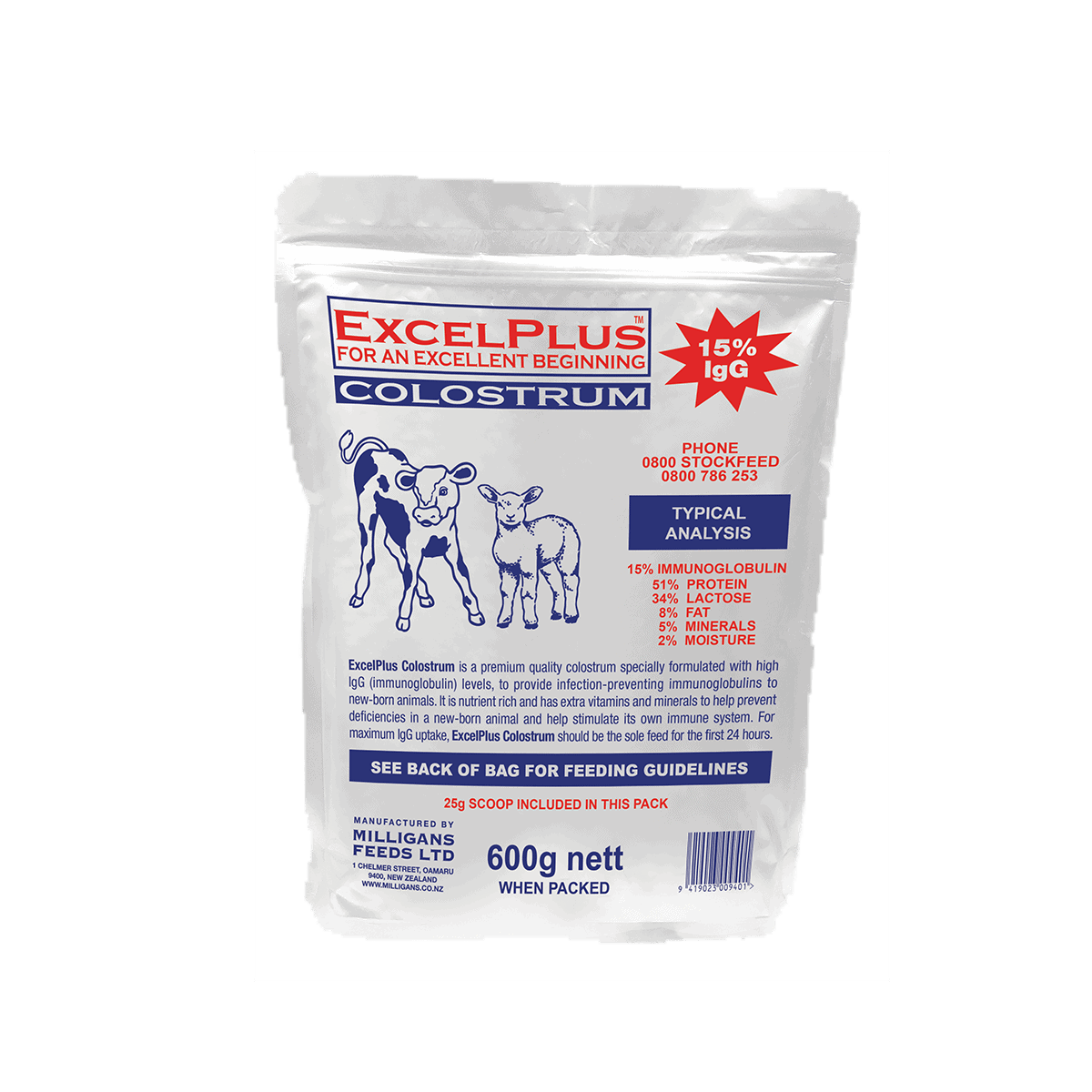 ExcelPlus Colostrum is a premium quality colostrum specially formulated with high IgG levels, to provide infection preventing immunoglobulin's to new born animals.
It is nutrient rich and has extra vitamins and minerals to help prevent deficiencies in the new born animal and help stimulate its own immune system.
Product Available in 600g foil sachets or made to order in 15kg size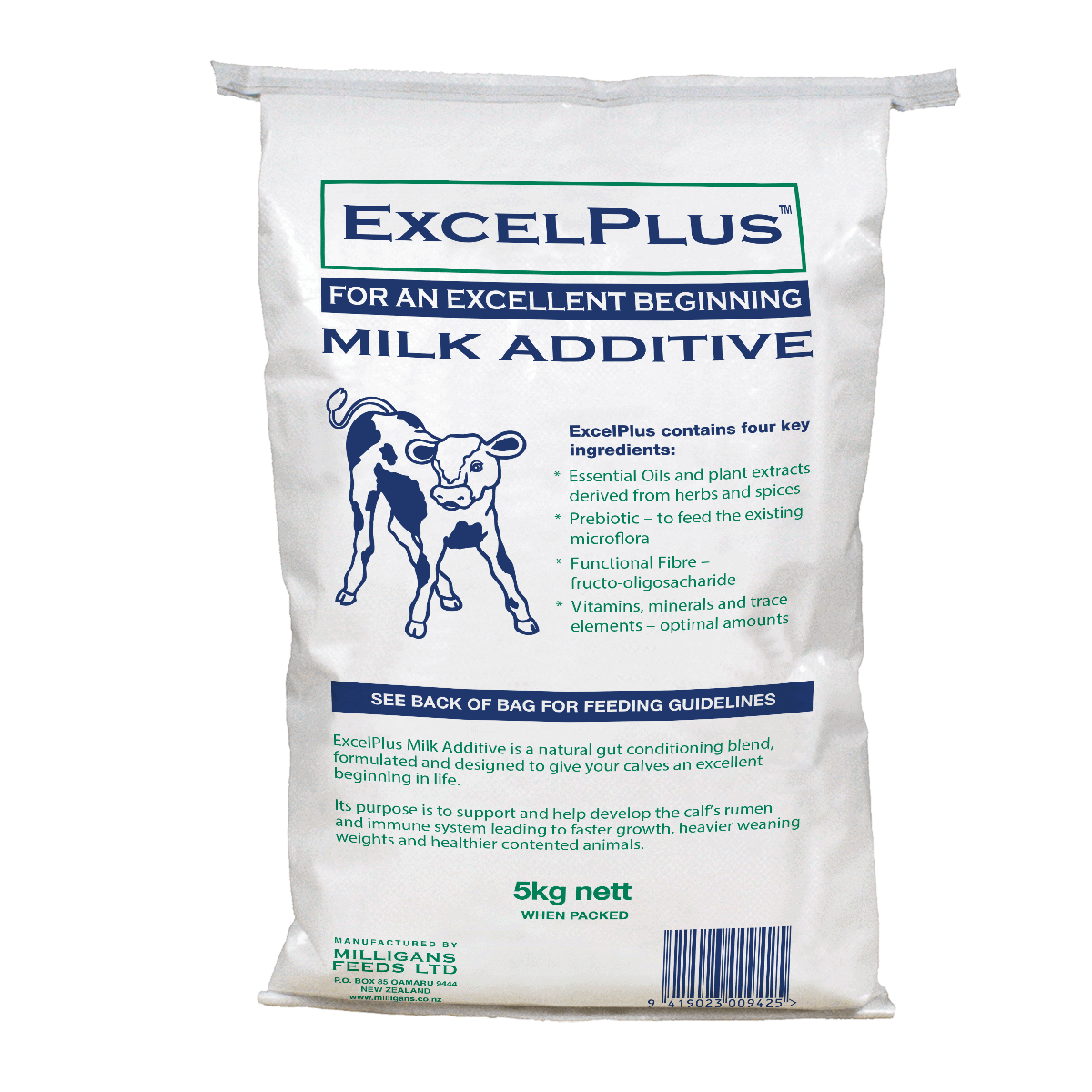 ExcelPlus Milk Additive is a natural gut conditioning blend, formulated and designed to give your calves an excellent beginning in life.
ExcelPlus is in a suspendable powdered form and mixes easily with milk. Simply mix 5gm per calf into colostrum, whole milk or milk replacer daily.
ExcelPlus Electrolyte is a therapeutic re-hydration powder, designed to enhance water absorption and aid recovery from dehydration due to diarrhea by replacing lost mineral salts.

Formulated from high quality ingredients, ExcelPlus Electrolyte is designed to give your animals that much needed boost when required.
Looking after your animals
We strive to provide New Zealand farmers with the best products for their young animals and endeavour to give full support by way of knowledge and advice